Eye twitching: Superstition or something more?
As professionals, we rely on our bodies to function at their best, in order to reach our goals and pursue our dreams. Yet sometimes, even the smallest of bodily functions can derail our focus, leaving us grasping for answers. One such function is eye twitching, a common occurrence that can be attributed to stress, fatigue, or as some may believe, superstition.
Twitching in the left or right eye, known as eyelid myokymia, is a phenomenon that has intrigued people for centuries. In fact, many cultures have their own beliefs about the significance of this seemingly random occurrence. Superstitions aside, what does it really mean when your eye twitches?
According to medical experts, eyelid myokymia is a benign (non-cancerous) condition that affects the muscles of the eyelids. While the exact cause is unclear, it is thought to be related to stress, fatigue, caffeine, or dry eyes. Interestingly, research has also found that eyelid myokymia could be a sign of a neurological condition known as blepharospasm, where twitching becomes constant and uncontrollable.
So if you're experiencing an occasional twitch, should you be concerned? In most cases, no. However, if the twitching persists for more than a few weeks, or if it is accompanied by other symptoms such as drooping eyelids or blurred vision, it is advisable to seek medical attention.
Despite the science behind eyelid myokymia, many people still believe in the superstitions associated with twitching eyes. For example, in Chinese culture, it is believed that left eye twitching is a sign of good luck for men, while right eye twitching is a sign of good luck for women. In India, twitching eyes are thought to be an omen of impending fortune or misfortune, depending on the specific eye affected.
While there's no harm in indulging in superstitions, it's important not to rely on them too heavily. In some cases, people may delay seeking medical attention for a more serious condition, assuming that their twitching is simply a sign of good or bad luck.
FAQ:
Q: Can eye twitching cause any long-term damage to my eye?
A: No, eyelid myokymia is not known to cause any long-term damage to the eye. However, if you experience persistent twitching or other symptoms, it is advisable to seek medical attention.
Q: Can eyelid myokymia be treated?
A: While there is no specific treatment for eyelid myokymia, reducing stress levels and getting adequate rest can help alleviate symptoms. In severe cases, Botox injections may be recommended to temporarily paralyze the muscles causing the twitching.
Q: How can I prevent eye twitching?
A: Eye twitching can be prevented by getting adequate rest, reducing stress levels, and avoiding smoking and excessive caffeine intake.
In conclusion, while eye twitching may be seen as a harmless, albeit irksome, occurrence, it's always best to err on the side of caution. Instead of relying on superstitions, seek medical attention if you experience persistent symptoms, and take care of your body by getting enough rest and reducing stress levels. After all, a healthy body is the foundation for a successful professional life.
Are you looking for Itchyt Tongue: Causes, Pictures, Meaning, Superstition, Allergy, How to ? you've came to the right web. We have 12 Images about Itchyt Tongue: Causes, Pictures, Meaning, Superstition, Allergy, How to like The Hidden Meaning of Left and Right Eyelid Twitching Superstition, Right or Left Eye Twitching: Meanings and Superstitions | Eye twitching and also How Can It All Be Real It's Too Broad.
Itchyt Tongue: Causes, Pictures, Meaning, Superstition, Allergy, How To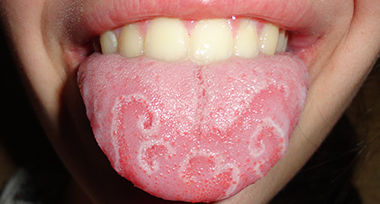 Image by www.howtocurefast.org
tongue itchy causes symptoms meaning treatment rid
The Hidden Meaning Of Left And Right Eyelid Twitching Superstition
Image by fengshuibeginner.com
twitching superstition eyelid eye meaning deciphering
Left Eyebrow Twitching In Islam – EyebrowShaper
Image by eyebrowshaper.blogspot.com
twitch eyelid twitching left causing eyebrow vision everyday health islam thinkstock
Eyebrow Twitching: Left, Right Eyebrow Twitching Superstition, Causes
Image by www.etopical.com
twitching eyebrow eyebrows superstition astrology medical etopical
Pin Auf Healthy Food
Image by www.pinterest.com
twitching waytosteelhealthy
Eyebrow Twitching: Left, Right Eyebrow Twitching Superstition, Causes
Image by www.etopical.com
twitching disturbing superstition
Why Is My Eyebrow Twitching, How To Stop Involuntary Twitching – Health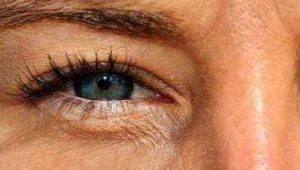 Image by iythealth.com
twitching eyebrow involuntary
What Does It Mean When Your Left Or Right Eye Twitches? Eye Twitching
Image by workathomemums.hubpages.com
eye does mean when right left twitching twitches superstitions jumping meaning eyes hubpages meanings why keeps jumps choose board
How Can It All Be Real It's Too Broad
Image by 5ws.wiki
Eyebrow Twitching – YouTube
Image by www.youtube.com
eyebrow twitching
Right Or Left Eye Twitching: Meanings And Superstitions | Eye Twitching
Image by www.pinterest.co.uk
eye does when left mean right twitching twitches jumping superstitions meaning hubpages eyes meanings why keeps choose board
Twitching Eyebrows – YouTube
Image by www.youtube.com
twitching
Eyebrow twitching. Eye does when left mean right twitching twitches jumping superstitions meaning hubpages eyes meanings why keeps choose board. Tongue itchy causes symptoms meaning treatment rid. How can it all be real it's too broad. Twitching eyebrow involuntary. Why is my eyebrow twitching, how to stop involuntary twitching. Eyebrow twitching. The hidden meaning of left and right eyelid twitching superstition. Pin auf healthy food. Left eyebrow twitching in islam. Twitching superstition eyelid eye meaning deciphering. Twitching eyebrows. Twitch eyelid twitching left causing eyebrow vision everyday health islam thinkstock